National School of Learning
Learning NLP Made Simple
What is 
Neuro Linguistic Programming?
Neuro-Linguistic Programming, or NLP, provides practical ways in which you can change the way that you think, view past events, and approach your life. Neuro-Linguistic Programming shows you how to take control of your mind, and therefore your life. Unlike psychoanalysis, which focuses on the 'why', NLP is very practical and focuses on the 'how'.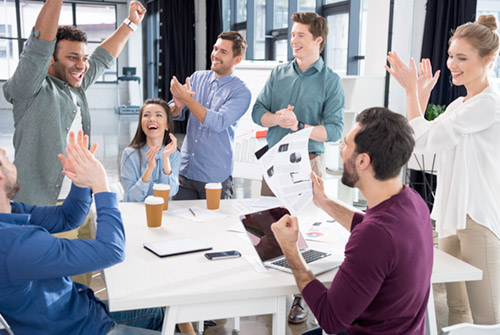 NLP IS THE NEW SUCCESS SCIENCE
Mayank Akhani | Founder
Mayank Akhani is an accredited Life Coach and a Certified NLP Master Practitioner and Trainer from NFNLP USA. He leverages his 12 years of functional expertise in Training & Developing leaders across India, USA, and Jamaica. His deep understanding of driving performance, coaching, mentoring, performance management has helped leaders scale up their performance personally and professionally.
He works for an Global Enterprise as their Global Corporate Trainer is also the founder of Mayank Akhani Learning. In his professional journey, he has led teams of Trainers, Training Leaders, and Instructional Designers in India, USA, and Jamaica catering to over 3000 employees.
His mission in life is to bring deep-rooted lasting change through his workshops.

© 2021 All rights reserved.